Mixing / Mastering - Rates & Descriptions of Services
Our Audio Production Services are open to ALL bands whether you intend to release on Satanica or another label. i.e you pay for the work, so you own it to do with as you wish. There are many out there whom offer these services now, from the cheap & truly awful to very good, yet expensive. We offer something a little different - a quality service at a realistic price!
It would seem that these days "everyone is an engineer". This is not really true. It takes years of experience to get really good at engineering & mixing. Xan has been engineering & producing bands professionally since 1996 and his own music a good deal longer than that. Back then it was all analogue gear - digital was only beginning to appear and in the analogue world you must get it right the first time. There was not the "fix it in the mix" opportunities that we all enjoy now with mixing software. Anyone who has had to use this kind of gear REALLY learns how to engineer!

Some of this analogue heritage continues today. While most of the mixing and mastering operations are indeed executed in the digital domain there are elements that we do here at Satanica where we feel an analogue signal path can yield superior results (Guitar sounds for example). We also have certain pieces of equipment that you will not find anywhere else, that can contribute to a superior sound.

Any questions or requests for the services can be directed to xanataph@gmail.com
RATES

Premium Mixing or Mastering Service - $25NZD per track (song)

The prices are in "per track" as there is no real time limit on how long we will spent on working a track. Whether it be mixing or mastering, once we receive your raw tracks we will begin the work & provide you with Mp3 progress mixes via email as they happen. You can then decide from these whether you like the direction the material is heading in or to suggest any changes necessary. Up to five revisions once we are in the "end game".

Once the mix or mastering is finalised we will send you the result as 24bit Wave files on a DVD disc (plus normal playable CD) or by online file transfer, your choice.

Premium Mixing & Mastering Combo - $45NZD per track (song)

Exactly the same as the above services but a discount due to ordering both processes at the same time.
The above rates may be negotiable depending on how many tracks you are doing & what your band/personal situation is etc. And also note that these prices are for mixing / mastering only, no editing. (apart from the usual tidy up of the beginning & ending of tracks during mastering process of course!) i.e. the performances of the instruments / vocals are already satisfactory & the song is ready for mixing or mastering.

How do you know if our services are any good? Simple! Purchase one of these releases below from this page & instead of the usual Satanica free gift you will instead receive a bonus disc containing some tracks from the release before they were Mastered.

If you buy any of these and then proceed with one of our audio services (including the Quick Polish!) the cost will be deducted from the fee!
EXAMPLE RELEASES

Purchase "Link's Retribution" by Desecrator to hear how we mix & master an entire project. The album was tracked in Scotland but was sent in it's entirety to be MIXED & MASTERED by Satanica Productions. We have been so involved with this release it has earned a "666" Satanica release code!
When you buy it from this page the bonus CD will include rough mixes of tracks before we touched them - so you can see how far they have come - plus mixes from the album that are un-mastered, so you can hear how much the mastering has done to improve them.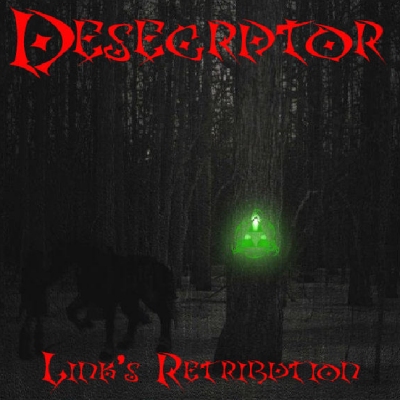 Purchase this release if you wish to hear how our mastering can improve source material that is already mixed to a good standard.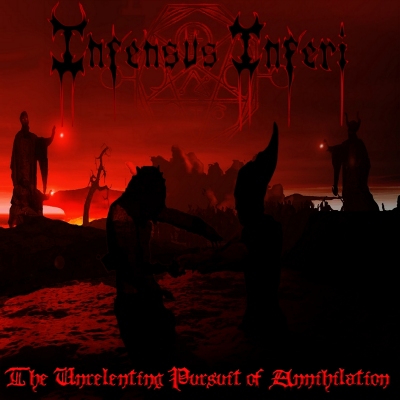 Purchase this release if you wish to hear what we can do to improve raw & coarse source material (in this case recorded live to cassette).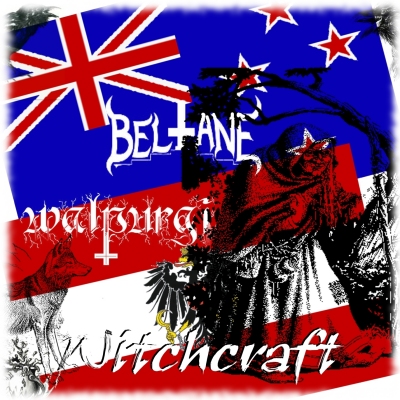 Here are a couple of Beltane tracks for you to check out if you don't feel the need to

purchase

one of the above releases.
Bear in mind of course, that YouTube has quite low audio quality. But if you think these sound good on this medium imagine what it'll sound like on a decent system from a proper CD release!! In fact we'll extend the offer above to both these releases too "Anode to Leviathan" & "Auld Toby". i.e. If you purchase one of these and then proceed with some audio engineering from us, we'll deduct the cost of the release from the bill!!
(You'll need to purchase them from the
Beltane
page though.)
SPECIAL ECONOMY MASTERING FOR THOSE ON A RESTRICTED BUDGET

"Quick Polish" Mastering Service - $45NZD for EP length (1-5 tracks), $60NZD for Album length (6+ tracks)

Maybe you don't have the budget for a full mastering job? Well then, perhaps our Quick Polish service is for you!

For a super low fee we will improve the sound of your entire release. The reality is that 90% of the improvement mastering does to a track is achieved in the first few passes! This is one huge truth of mastering that few pros are prepared to disclose!

So the Quick Polish will yield pleasing results & won't you beat these prices anywhere! (Unless your mate does it for free - or you use one of those nasty online robot mastering services!) The main difference between this and the premium service is that we'll allow one revision where as the premium service allows five revisions.

How to pay for Audio Production Services

We can invoice you via PayPal - that would be our preferred method. But you can also send a bank check or prepaid credit card via the mail with the master. But if you do these methods it would pay to register and/or insure your package. We expect payment upfront for the Quick Polish service & at least 50% upfront for the Premium services - in this case the Master discs will be sent when the balance is paid.
How to send your source material
Realistically if you are requiring Mixing, due to the amount of data it will have to be on a DVD+/-R disc or multiple CD-Rs sent via the postal service. This is also the best way to send material for Mastering too, but we can accept this through online file transfer.

We can also accept material on cassette for mastering if necessary & even four-track cassette material for mixing.
Mp3s/WMAs can also be accepted if that is all you have.

ANY QUESTIONS ABOUT ANY ASPECT OF OUR SERVICES, PAYMENT, SUBMISSIONS ETC CAN BE EMAILED HERE: xanataph@gmail.com