"Return to the Darkness"
Bands Featured: Spleen Saint, Nocra, Beltane, Banaspati, Incubo, Ilkim Oulanem, Orinica, Atrocious Depression, Melody Maker, Diabolical, Funeral in Heaven, Sagittarius
Produced by: Kayangan Distro 2009
Length: 13 tracks ($12NZD!!)

Released on Satanica: 30 September 2009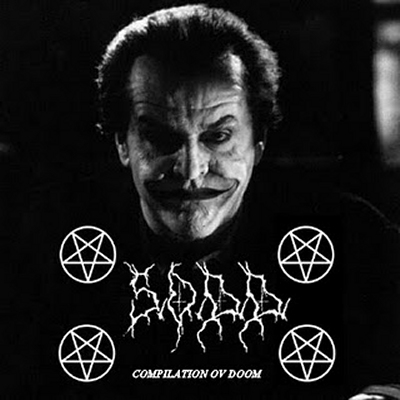 "Compilation ov Doom"
The entire collected works (to date) ov S.O.D.D in CD-ROM (mp3) format. Includes the groundbreaking debut "Strings of Distorted Doom", the supra collaboration SODD / NORDJN split & the tribulation ov "Satan My Master". Comes in a DVD style case for all you "packaging freaks" out there...!

Produced by: S.O.D.D
Length: Too Long! ($20NZD)
Released on Satanica: 29 June 2011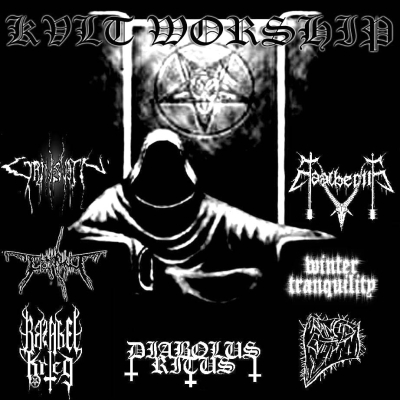 "Kvlt Worship"

Originally billed as a "7 way split", we reckon that 2 tracks per band pretty much makes this a compilation. Hence the listing here.
14 track ov some ov the finest up-and-coming names in the U.K. underground Black Metal scene make this release a compelling one.
Length: Album (14 tracks)
Released on Satanica: 15 March 2012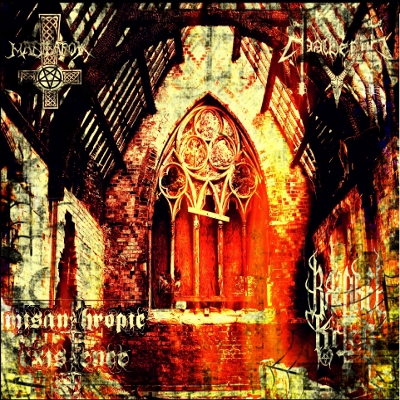 Razakel Krieg, Baalberith,
Misanthropic Existence & Mantarok

"Elitist Metal Bastards Unite"
4 Way Split / Compilation (CD)
Finally we have a release that calls a spade a spade - "Elitist Metal
Bastards Unite" - we like this! :)
Features some great established and up & coming UK underground
projects. Mainly Black Metal from Razakel Krieg, Baalberith & new comers Mantarok, but also some sweet DM thrown in for good measure courtesy ov Misanthropic Existence.
You get a full album's length here, so it's great value for money.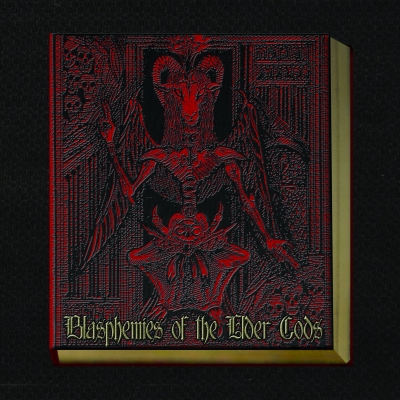 Blasphemies of the Elder Gods
(6 way split/compilation)
A fine compilation ov quality international acts. Six bands, two tracks each. A six-way split if you prefer. Here is what you get:

Visions of the Night
Redesekration
Putrid Christ
Demonisium
Corpus Diavolis
Begerith

A comfortable blend ov Blackend Death Metal and genuine Black Metal! Buy with confidence & Hail the Elder Gods!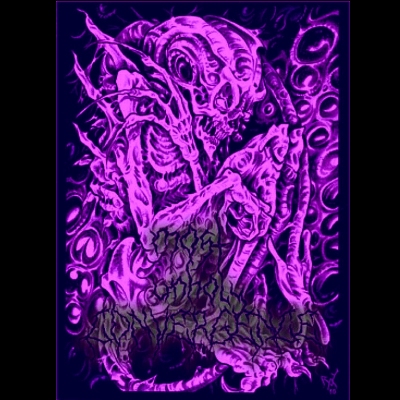 "Most Unholy Convergence"
100+ bands on CD-ROM in Mp3 format. Far too many bands to list here, although we might make a link available soon to the tracklisting. A pretty good sampler - although by no means exhaustive - ov the current underground. Comes in a DVD style case.
Produced by: Dan o))) from S.O.D.D. 2010

Length: 100+ tracks, bloody long! $20NZD

Released on Satanica: 5 June 2010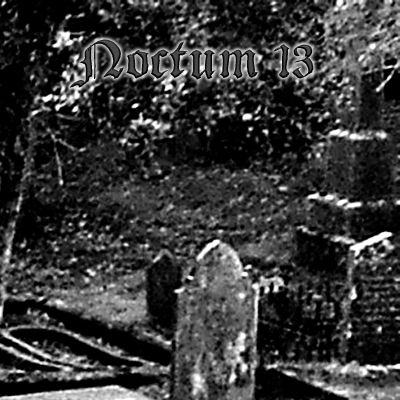 "Noctum 13"
This is the last compilation that was put together by Noctum Media but was never released - until now!! Basically, what you get here is a compilation ov the "big names" from the Underground metal scene ov Nelson, New Zealand in 1998. Such as: Daemon, Makeratu Demise, Bloodwych & more. Plus three tracks from some very special guests from the U.S.A that made a visit to the scene in Sept '98.
Produced by: Noctum Media (finalised by Satanica)
Length: 9 tracks ($12NZD!!)
Released on Satanica: 4 November 2011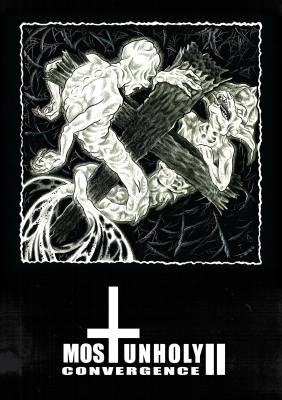 "Most Unholy Convergence II"
103 bands (plus bonus material) on one disc!!
This is the big one...! The biggest project that Satanica has yet embarked upon - over a year in the making!! Over 100 bands from all over the world, primarily in the extreme metal vein but all styles ov metal are pretty much represented here...plus some industrial, ambient etc for good measure. An Important point to note is that all these bands paid to be on here, so you know you're listening to bands who are serious about what they do! This time round all tracks have been professionally mastered by Satanica's Audio Production Division, so you can be guaranteed a smooth listen through a variety ov styles. By the way, this release comes in a DVD style case.

Band list (main tracks)
http://www.satanica.org/muc2.php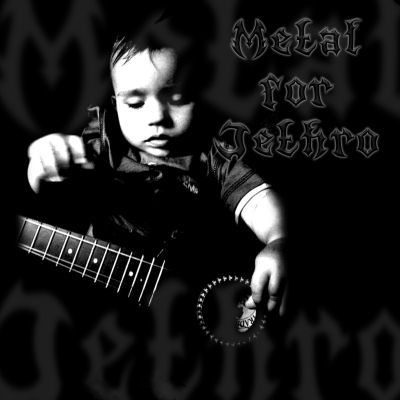 "Metal for Jethro"
Compilation (Album)
A normal CD compilation. This features bands from the Manawatu/Wanganui metal scene. Wall of Silents, Beltane, Midnight Switch, Crackpot Theory, Beneath the Heavens, Pariah & Obscenity. All profits go to the Jethro Morrow fund (www.supportjethro.co.nz).

You can choose to purchase for the regular price ov $12NZD or make an extra donation by selecting the higher $20NZD option using the menu below on the PayPal link.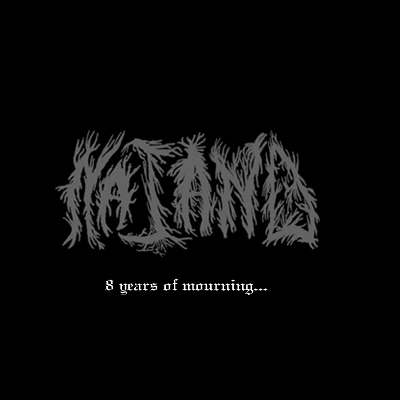 Najand
"8 years of Mourning"
2 DVD set in DVD case
This is probably our best value release on the site!
Especially now it has a new, lower price!

Here we have the compleat back catalogue ov the Depressive Black Metal project Najand. Presented as high quality Mp3 files on two DVDs there is endless hours ov depression here!
Silence, Agony, Death! (2005)
Funeral of Light in the Unending Night (2006)
Acid Rain (2007)
Autumnal Years (2008)
Shadow of Sorrow (2009)
Scream of Depression (2010)
Suicide! The Complicated End! (2011)
Death! Best Solution When Life Ruins (2012)
Click here to view album covers

8 albums on 2 DVDs $25NZD