Limited Edition Cassette Releases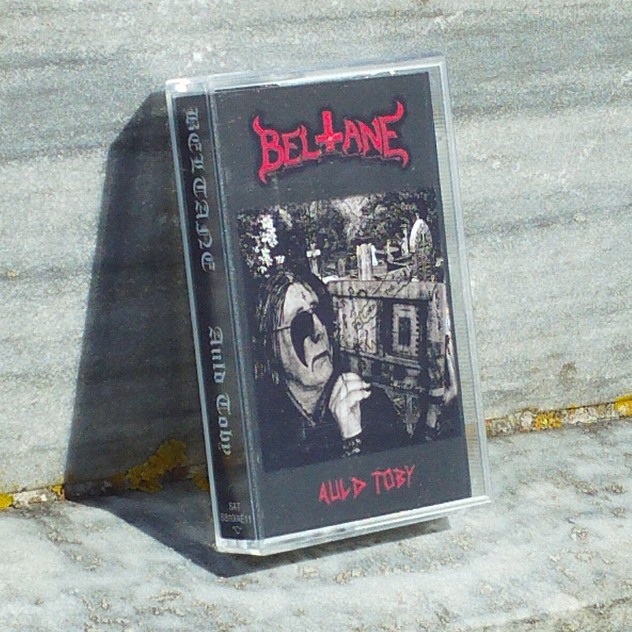 Beltane - "Auld Toby"
Limited to 50 copies. First 30 hand numbered with 1998 bonus track.
Style: Black Metal / Gothic / Metal Length: Album (10 / 11 tracks).
Released on Satanica: 5 November 2011
Price: $25NZD plus $15.90 shipping.

Unfortunately we have to add a shipping price onto cassettes as we have to send them as a parcel and we have found that this is very expensive to do from New Zealand now. $15.90NZD is the cheapest price in fact. And let's face it. Cassettes are more difficult and labour intensive to produce anyway. They are more of a boutique item than a cheap one nowadays! If you want to avoid this cost best to buy the CD version.
Compendium Releases - Coming at some stage!

Here is something new that Satanica offers to people looking for extreme value or convenience, depending on how you see it.

Our Compendium Releases will comprise ov YOUR CHOICE ov four releases on one DVD disc. There will be partial physical coverart as well as expanded digital artwork for each release on the disc. All tracks will be provided in full CD quality wave files as well as Mp3s for ease ov use & device compatibility. Don't expect these disc to be dirt cheap, but they will work out around half the price ov buying the releases in the usual way. And the bands you choose will still get their normal royalty payment for their release, because Satanica TRULY supports it's bands!
So, coming soon will be an example ov these releases, the price & the way to order. Any questions in the meantime, please feel free to contact us.
Keep an eye out for other new formats we will be introducing in the future!