Orgy For Satan: Competition & Discount Price on Album

ALL of the first next ten purchasers of Orgy For Satan's "The Ritual" album will receive a free O.F.S button in one of two styles!
Two lucky purchasers from these ten will receive a T-Shirt from Orgy For Satan and one purchaser will receive a copy of "The Ritual" CD with the original hand-drawn artwork (in addition to the copy they have ordered) - surely a collectors item!
So you have almost
one in three chance
s ov winning something with this promotion! Pictures of the merch to come soon, but don't wait for that - order your copy now!
Now we have added a discount to the price ov this album. You can purchase "The Ritual" for only

$15NZD

if you click the PayPal link to the right!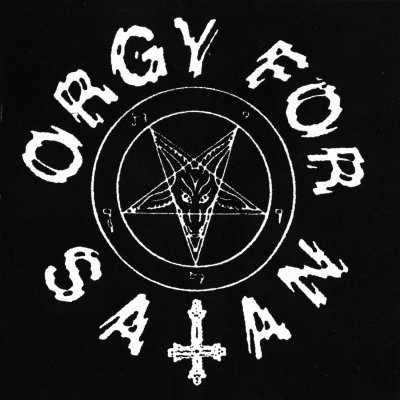 Attackhead: Free Photo & Discount on Album Price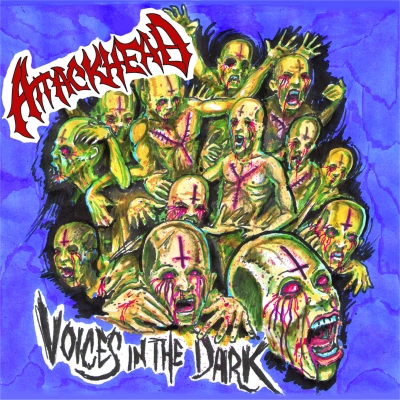 We would like to see some more copies ov this album sell, so for the next 5 purchases, if you use the PayPal link below you can buy this album for only $15NZD!!!!! That's $5NZD off!!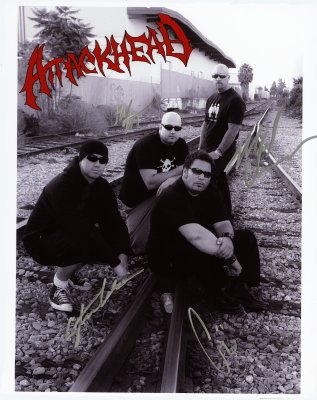 All of the first ten purchasers of Attackhead's "Voices in the Dark" album will receive free a signed 8x10 photograph of the band much like this one! HURRY!! ONLY A FEW LEFT!!