It's Xan & Baphgirl's Anniversary ov Born'd Days (A.O.B.D)

BUT....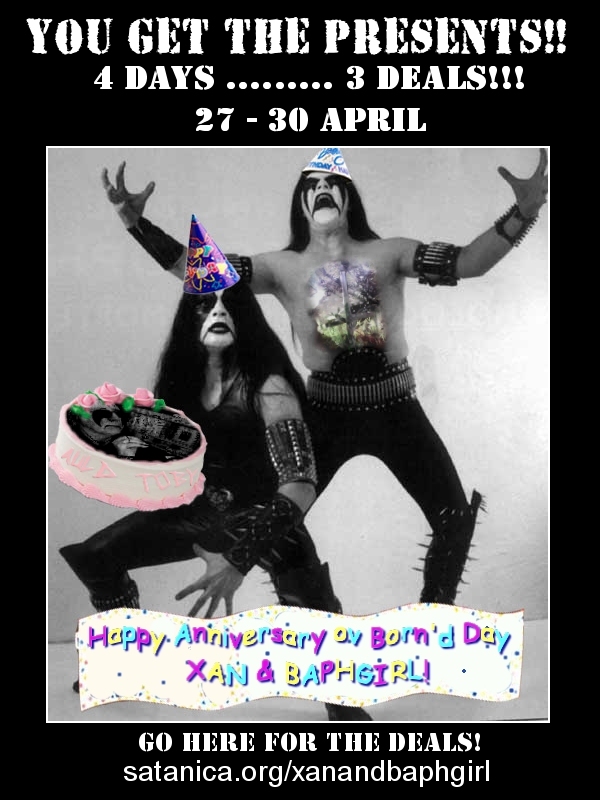 Deals start on Baphgirl's AOBD - April 27th. And the final day is Xan's AOBD - April 30th

This is a 96 HOUR & ONE TIME offer to pick up selected Beltane albums at ridiculously low prices - never to be repeated!
Three different deals, choose the one that suits you...!
Deal 1

'Anode to Leviathan' for just $8NZD (shipped anywhere!)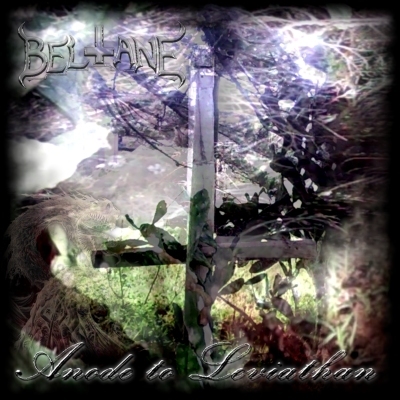 Deal 2

'Anode to Leviathan' & 'Auld Toby' together for the seriously low price ov $15NZD
(shipped to anywhere!)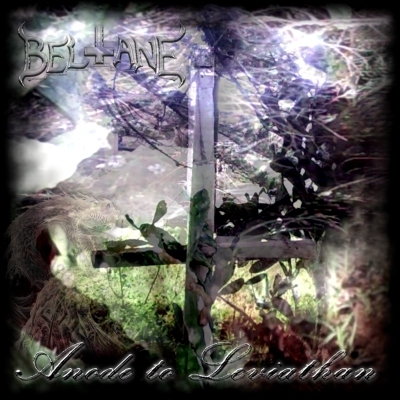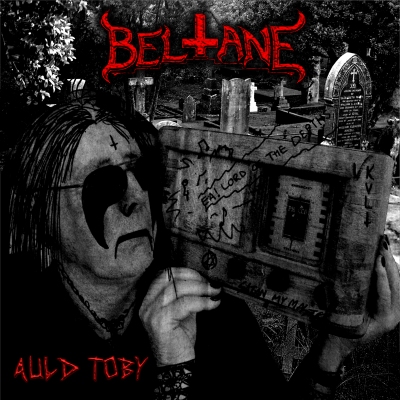 Deal 3
(for those that already have our latest albums, or just want MORE!)
'Jera' & 'Jera <2>' together for an incredible $15NZD (shipped anywhere!)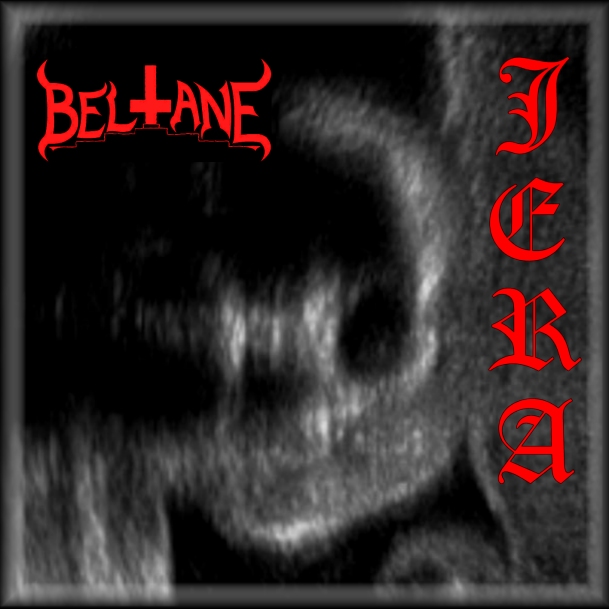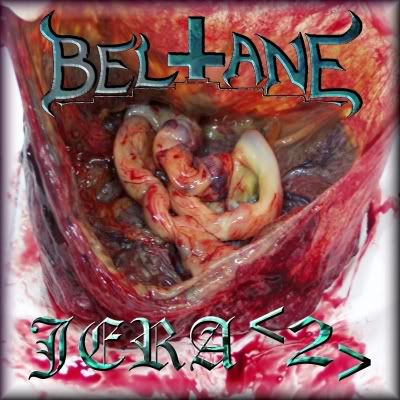 Don't worry about when these days end in your local time.
If this page is here the deals are still on. But it WILL be deleted soon after, because this IS a LIMITED OFFER.
All items ordered from this page will be shipped with full-size jewel case artwork. Other Satanica offers do not apply here.